Viritä SQL-kehittäjä – Tee SQL-kehittäjästä nopeampi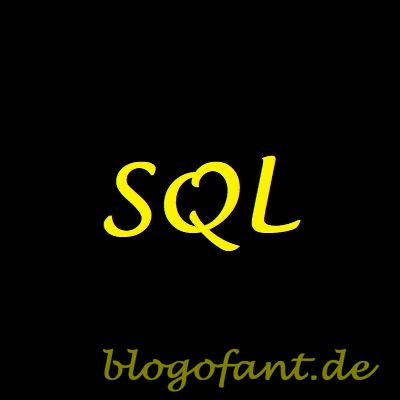 Oracle SQL Developer on hidas ja haluat virittää SQL-kehittäjän? Tai liian hidas sinulle? Sitten sinun tulisi virittää kehittäjätyökalusi. Se on todella helppoa ja kaikki voivat tehdä sen.
Ensin on löydettävä asennushakemisto. Siellä on muokattava seuraavaa tiedostoa: "sqldeveloper \ ide \ bin \ ide.conf". Voit käyttää Notepad ++ -sovellusta conf-tiedostojen muokkaamiseen.
Muuta seuraavia rivejä nopeuttaaksesi SQL-kehittäjää
Aluksi sinun on vaihdettava XMS ja XMS VMOptions. Etsi viivat ja muuta se seuraaviin arvoihin:
=> sqldeveloper\ide\bin\ide.conf

RAM 8-16GB:
AddVMOption -Xms1024M
AddVMOption -Xmx2048M

RAM 32 GB and more: 
AddVMOption -Xms2048M
AddVMOption -Xmx4096M

Lisää seuraavat rivit Tune SQL Developer -ohjelmaan
Seuraavat rivit eivät sisälly tiedostoon, joten sinun on lisättävä ne tiedoston loppuun. On myös mahdollista lisätä ne toiseen tiedostoon, jos tämä tiedosto on käytettävissä (mutta usein sitä ei ole):
\jdeveloper\ide\bin\ide.conf
\jdeveloper\ide\bin\user.conf
Jos näitä tiedostoja ei ole (ei ole olemassa), lisää ne vain "sqldeveloper \ ide \ bin \ ide.conf" -määrityksiin.
# Suurenna MaxPermSize-arvoa
AddVMOption -XX: MaxPermSize = 1024M

# Muistimonitori
AddVMOption -DMainWindow.MemoryMonitorOn = tosi

# Optimoi merkkijonot ja teksti
AddVMOption -XX: + UseStringCache
AddVMOption -XX: + OptimizeStringConcat
AddVMOption -XX: + UseCompressedStrings

# 64-bittinen järjestelmä ja enintään 16 Gt RAM-muistia (pienennä objektiosoittimen muistin kokoa)
AddVMOption -XX: + UseCompressedOops

# Aggressiivinen roskat
AddVMOption -XX: + AggressiveOpts

# Moniydinkoneet
AddVMOption -XX: + KäytäConcMarkSweepGC
AddVMOption -DVFS_ENABLE = tosi
AddVMOption -Dsun.java2d.ddoffscreen = false
AddVMOption -XX: + UseParNewGC
AddVMOption -XX: + CMSIncrementalMode
AddVMOption -XX: + CMSIncrementalPacing
AddVMOption -XX: CMSIncrementalDutyCycleMin = 0
AddVMOption -XX: CMSIncrementalDutyCycle = 10

Näillä yksinkertaisilla viivoilla sinun pitäisi pystyä pysäyttämään hidas SQL-kehittäjä ja tekemään siitä nopeampi. Mutta ennen uuden SQL-kehittäjän kokeilemista on tärkeää käynnistää ohjelma uudelleen. Joten sulje vain SQL Developer ja avaa se uudelleen. Tässä vaiheessa uudet kokoonpanot tulisi ladata ja niiden tulisi tehdä työ SQL-kehittäjien virittämiseksi.
Lisää, päivitä SQL Developer vähintään kerran vuodessa, jotta asennat uusimman version. Uudemmalla versiolla ei ole vain uusia vaihtoehtoja, vaan se on usein nopeampi. Älä siis unohda käynnistää ja päivittää SQL-kehittäjää, kun olet muuttanut kokoonpanoja. Jos asennat uuden SQL-kehittäjäversion, voi tapahtua, että kokoonpano poistetaan – joten sinun on lisättävä ja muutettava rivejä uudelleen. Sinun tulisi pitää tämä mielessä.
Pidätkö SQL: stä? On monia blogiviestejä SQL: stä, SQL Developerista ja PL / SQL: stä .
Click to rate this post!
[Total:

0

Average:

0

]