How To Say Happy Birthday In Turkish: 6 easy ways to wish Turks a happy birthday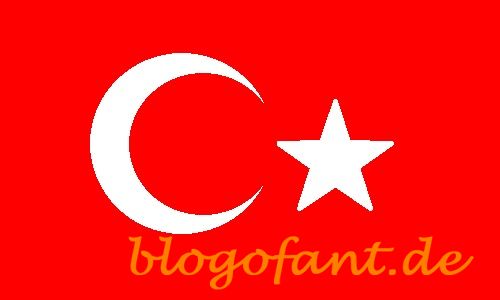 Everyone is happy when they receive birthday wishes. Preferably in his native language, of course. For this reason, I would like to introduce you to various ways in this article of how you can wish a Turkish man or woman a happy birthday.
Merhaba! Welcome aboard on a journey to discover the vibrant birthday traditions of Turkey. From heartfelt wishes to thoughtful gifts, melodious songs, and exuberant parties, let's delve into the myriad colors of Turkish birthday celebrations.
Happy birthday in Turkish
Happy birthday in Turkish means: İyi ki doğdun! This is the most commonly used term because it is the standard phrase and can always be used. However, you will find other expressions much more often in social networks, but also in personal conversations. These are shorter and more concise. Also, different proverbs give you different uses. You can also alternate terms so you don't always have to use the same one.
For a more casual and intimate setting, you can also say, "İyi ki doğdun," which translates to "I'm glad you were born." This phrase reflects a deeper sentiment and is often used among close friends and family members.
6 ways to wish a Turk "a happy birthday"
In the list below you will find various ways in which you can congratulate a Turk. Some of these are short forms specifically for social media or informal conversations. Others, however, have a more general meaning and can of course be used in a variety of ways.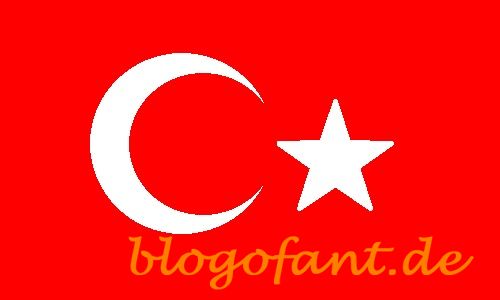 The best thing to do is to apply your knowledge straight away and surprise a Turkish friend, acquaintance or relative with a "Happy Birthday" in Turkish. The Turks in particular are extremely proud of their language and are happy to receive birthday wishes in their national language. But don't be surprised if a "Teşekkürler!" Or "Teşekkür ederim!" Comes back – this means something like "(Thank you very much)". And don't forget: variety makes life more beautiful – so you have several options to congratulate a Turkish woman.
Birthday gifts for a Turk
It is often very difficult to choose the right gift – even more difficult with a different nationality. Of course, you can't go wrong with vouchers, monetary gifts, fragrances and games – but these are standard gifts. However, Turks also enjoy local and regional products from their country. Note, however, that certain products may not be brought into the European area (such as dairy products). Of course you can mix Turkish with your own regional products and thus have a perfect gift.
In Turkish culture, gift-giving is a warm expression of friendship and affection. When it comes to birthdays, thoughtful, meaningful gifts are appreciated. Traditional gifts include chocolates, flowers (avoid white flowers due to their association with funerals), and books.
For close friends and family, personal and customized gifts like jewelry, artisanal crafts, or items that cater to the recipient's hobbies are often appreciated. Remember, it's the thought and effort you put into the gift that counts, rather than its monetary value.
Turkish Birthday Songs
The musical heart of Turkey beats even louder during birthday celebrations. "Doğum Günün Kutlu Olsun," the Turkish birthday song, is the centerpiece of any birthday gathering. Sung with a joyous rhythm, it adds a lively touch to the celebrations.
For a more modern approach, Turks also enjoy the fun birthday song, "Yaşa Fener Yaşa." This catchy tune is popular among younger crowds and often follows the traditional birthday song.
Birthday Parties in Turkey
Birthday parties in Turkey, filled with warmth and exuberance, mirror the country's vibrant culture. Parties often feature a delightful spread of Turkish delicacies, from savoury boreks to sweet baklavas, and, of course, the star of the show, the birthday cake.
A unique custom in Turkey is the birthday person making a wish and blowing out candles on their cake while everyone else pulls on the cake tablecloth. This tradition is believed to help make the birthday wish come true.
Toasting, too, is an integral part of Turkish celebrations. Birthday guests usually toast to the health, happiness, and prosperity of the celebrant, bringing a touch of Turkish camaraderie to the occasion.
One more thing to note: Turkish people, unlike some cultures, have no reservations about celebrating birthdays early. So, feel free to plan a surprise in advance!
FAQ Happy Birthday In Turkish
How do you say "Happy Birthday" in Turkish?
To wish someone a "Happy Birthday" in Turkish, you would say, "Doğum günün kutlu olsun," which directly translates to "May your birthday be blessed." This is a standard and formal phrase used in Turkey to wish someone a happy birthday.
Is there a more informal way to say "Happy Birthday" in Turkish?
Yes, in a casual or more intimate setting, you could also say "İyi ki doğdun," which translates to "I'm glad you were born." It's a warm and personal way to express your joy for someone's existence on their birthday.
Is there a traditional Turkish birthday song?
Absolutely! The Turkish birthday song starts with "İyi ki doğdun," and the name of the birthday person is usually added after that. It's a simple, joyous, and catchy tune that's easy to pick up and is sung at every birthday celebration.
What are some common birthday traditions in Turkey?
Turkish birthday celebrations are often vibrant, with family and friends coming together for a feast. The birthday person usually cuts the cake, and it's common to pull on the tablecloth while they make a wish and blow out the candles. This is believed to help make the birthday wish come true. Toasting to the birthday person's health and happiness is also a common tradition.
More resources in Turkish
You can find many more resources in Turkish and other languages on this website. Of course, there are many more articles about exciting articles – click through!
Happy birthday in other languages
Here you will find a post list about Birthday wishes in many other languages. In addition to birthday wishes, there are also wishes for a name day, Happy Easter, Happy New Year and Merry Christmas.