Call of Duty Mobile – Tank Battle Tips / tricks / instructions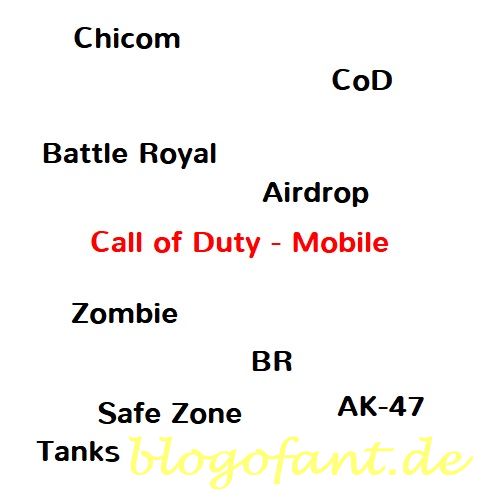 In the Battle Royal area, Call of Duty Mobile has a new mode for a few days: The Tank Battle as the official name is. The mode can only be played by four people, although many players have not yet fully understood the principle. For this reason, here are a few tips and tricks as well as a guide to help you win.
At this point I also refer to another post in which you can read how you can use tanks in normal Destroy Call of Duty Battle Royal game .
Instructions for the tank battle in Call of Duty Mobile
In principle, there is no best practice here, but there are a few things you should keep in mind:
At the beginning there are a lot of vendor machines, which get less over time
You can take 3 armor parts per machine, this means you need at least 2 machines
If so you have died, you can go back into the game up to five times (nobody has to save you – there is the surrender button)
New landed players often land and sit in (your) tank
Tanks also become distributed by air drops
The tanks can be reloaded and repaired with ammunition in depots from the second safe zone on
With tanks you are currently always at an advantage over all other weapons
Start of the game
Since you do not need any weapons in the game (apart from possibly taking down an enemy on a vendor machine) you should concentrate on the vendor machines. Find the place with the next two machines (don't pay attention to orange places – you don't need good weapons or vests). I like to land camp, get the three parts on the first machine, run through a camp building for a weapon and fly with the wingsuite to the villa in Estate to the second vendor machine. I can immediately build my second tank under the villa.
Always stay close to the depots
The depots heal you relatively quickly, so that the tank is usually never completely destroyed. In addition, you have unlimited ammunition in the depots (reloading takes a few seconds) and it is the end zone. The previous end zones were
Nuketown between Beam and City
Estate between Estate and Circus
Standoff on the field between Ferris wheel and Beam
Mountain Plateau between DownTown and Black Market
Practice Range
Tricks and tips for a successful game
Always try to stay close to the depots and try to get hold of tank parts as early as possible. If you don't know your teammates, fly to an area alone – a team is not necessary and the safe zone ensures a meeting. If another tank is in play, you should always shoot the tank in pairs so that you are in the majority. Usually the team that controlled or created at least two tanks wins.
As soon as you have two tanks and are in the depot in the end zone, the game is boring. You just have to wait until an enemy runs in front of your lens or shoots you with a weapon.
At the moment there are more and more problems with jumping out of target mode. You can either leave the tank with F, change your seat with C or, in my opinion, the best solution just briefly open the card with M and close it again.
Good luck with the duel between the tanks.