7 ways to wish Dutch people a happy birthday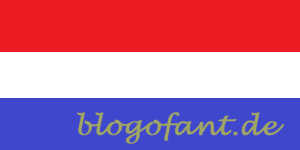 Happy birthday in Dutch
Happy birthday in Dutch (Dutch) means: Fijne verjaardag . However, this formal form is used quite rarely. Other terms are more common on Facebook and other social media.
7 ways to "wish all the best" to Dutch people
Fijne verjaardag – classic happy birthday
Het very best! – all the best, the short form for social media
Veel succes. – Good luck, do well in the new year of your life
Proficiat! – Congratulations. This phrase is also often found on social media.
Gefeliciteerd! – Congratulations. A little longer and more formal.
Proficiat met je verjaardag . – Best wishes for your birthday.
Hiep hiep hoera met je verjaardag . – Hipp Hipp Hurray for your birthday – a somewhat funny but quite common expression.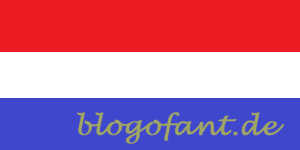 The best thing is to apply your knowledge on the web and wish your closest friend, relative or acquaintance from the Netherlands "Happy Birthday" in their language. But don't be surprised, a Dutch thank you will come back. And don't forget: variety is great – especially unusual expressions to say "Congratulations" cause a surprise.
Birthday gifts for Dutch people
It is often very difficult to choose the right gift – even more difficult with a different nationality. Of course you can't go far wrong with vouchers, gifts of money, scents, technology and games – but these are standard gifts. However, Dutch people are also happy about local and regional products from their country as well as technical items. A good ham or cheese, dairy products, or flowers – especially tulips – you're always right. Of course you can mix products with your own regional products and have a perfect and delicious gift.
Below I would also like to provide you with a few more gift ideas specially adapted to the Netherlands:
Bicycle accessories: Cycling is very popular in the Netherlands. High-quality bicycle accessories, such as a bicycle pump or a bicycle lock, are therefore considered practical and welcome gifts.
Cheese set: Holland is famous for its (excellent) cheese, so a cheese set with different types of cheese and knives makes a tasty and culturally appropriate gift.
Tulips: Tulips are a symbol of the Netherlands and could serve as a colorful beautiful gift – especially for women. Alternatively, tulip bulbs can be given away so that the birthday child can plant their own tulips.
Dutch beer: A growing craft beer scene has developed in the Netherlands in recent years. A beer gift set with different types could therefore be a great gift for beer lovers.
Handicrafts: The Netherlands has a rich tradition in handicrafts, from handmade porcelain to pottery and ceramics. A handmade piece by a local artisan could make a very special gift.
Vouchers: If you're not sure, a gift voucher for a restaurant, spa, or other activity might be a good choice.
Birthday celebrations in the Netherlands
In the Netherlands, the birthday is an important celebration with many traditional customs. In the following I would like to introduce you to some Dutch customs related to celebrating birthdays.
Birthday calendar: In most Dutch homes there is a birthday calendar containing all birthdays (and important dates) in family and friends. It is customary to send a card, SMS or message to each birthday person on the day of their birthday.
Coffee and cake: The Dutch are known for serving their guests "koffie en gebak" (coffee and cake) on birthdays. In the Netherlands, the birthday child usually bakes a cake or cake and then shares it with family and friends.
Celebration with family and friends: In the Netherlands, as in the rest of Europe, it is common to celebrate birthdays with family and close friends. It's not uncommon for guests to stay all day and help organize the celebration.
Birthday Crown: Children often wear a birthday crown, which they make themselves or are given by their parents. The crown is often made of brightly colored paper or fabric and has the number of the child's age printed on it. Of course, this only applies to children's birthday parties, but is often also popular as a gag.
Games and Activities: It is common to organize games and activities during the birthday party, especially for children. An example is "koekhappen", a game of trying to bite a piece of cake off a leash without using your hands.
Gifts: As in many cultures, birthday gifts are common in the Netherlands. It is customary to give a card or gift to the birthday man.
More resources in Dutch
In addition to Dutch, you will find many other languages ​​on this website. How about Happy Birthday in Finnish or Congratulations in Hungarian ?
Happy birthday in other languages
Here you will find a post list about Birthday wishes in many other languages. In addition to birthday wishes, there are also wishes for a name day, Happy Easter, Happy New Year and Merry Christmas.