5 ways to wish Italians a happy birthday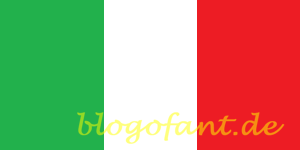 Bella Italia – this is easy. And a "gelato alla stracciatella" should still be possible. But this shouldn't be all of your Italian knowledge. How about if you could say "Happy Birthday" in Italian? Or even better: You have different options to wish an Italian Happy Birthday. In this post, you will learn how to express Happy Birthday in Italian.
Find the perfect translation for your event below – after all, you have enough options to say Happy Birthday in Italian. There comes up "amore".

Buon compleanno. – Classic happy birthday.
Tutto il meglio! – The short form: All the best!
Congratulazioni! – Perfect for social networks: congratulations (on your birthday) but also congratulations.
Buon compleanno e tutto il meglio! – The shape for detail lovers: Happy birthday and all the best.
Complimenti – purely congratulations. Can also be used as a compliment.
Current Posts
Fallout 76 – Vendor – Great tips

You thought

Fallout 76

only had train station vendors? Far from it. There are many different trading systems in

Fallout

. The most well-known system is of course the handle with bottle caps, but there...

Fallout 76 – Farm Glue

Glue is one of the most commonly used materials in

Fallout 76

, especially in the early stages up to level 100. Whether armor or weapons – glue is constantly needed. Glue is also required...

Fallout 76 – Farm aluminum

Aluminium is one of the rare goods in

Fallout

– but it is needed relatively often. For example, aluminum is needed to repair weapons. But some objects and building materials also need the important...
Other resources in Italian
In addition to Italian, you will find many other languages on this website. How about happy birthday in Finnish or happy birthday in Hungarian?