Explore Ísafjörður on your own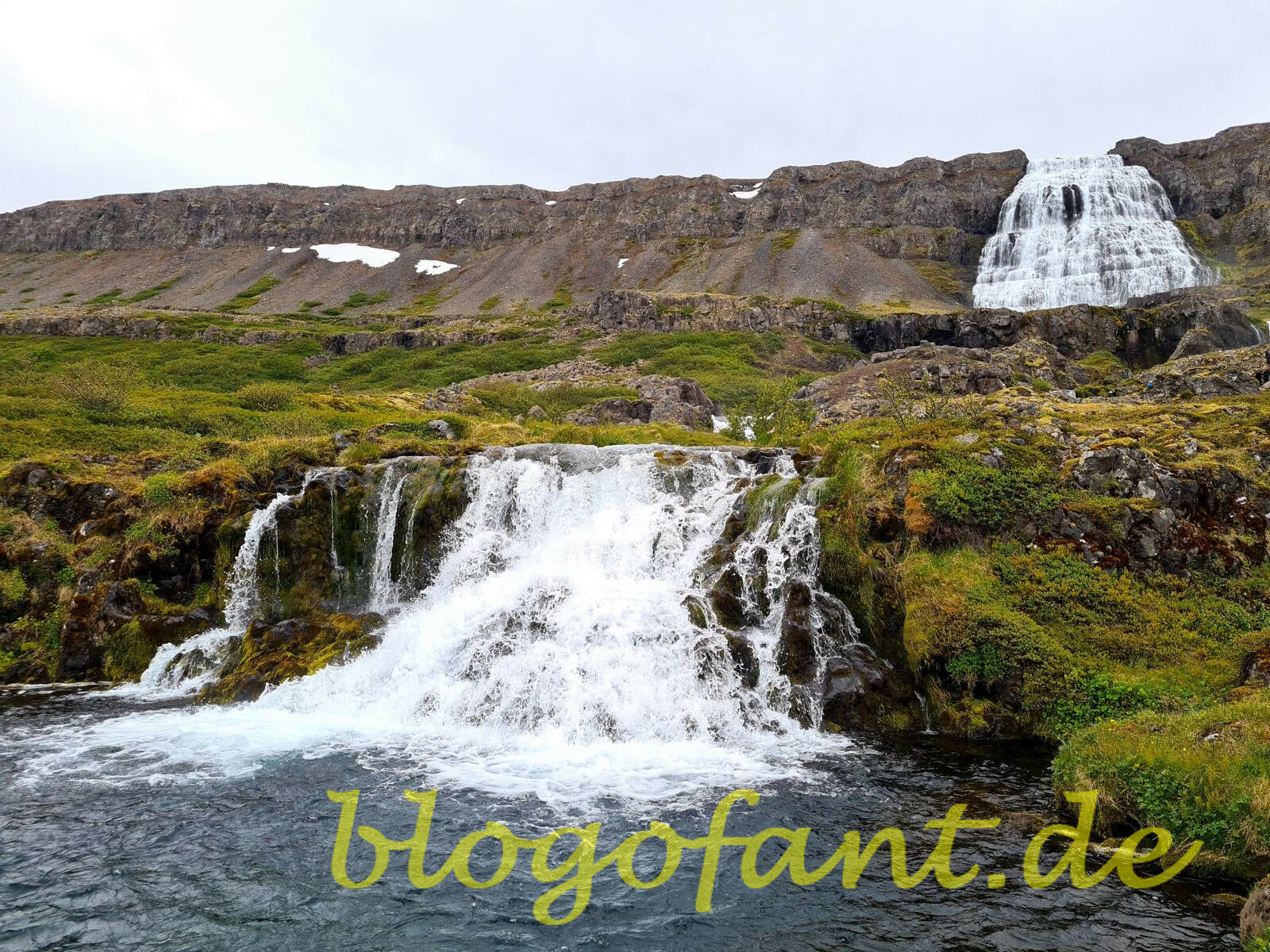 With just under 3000 inhabitants, the village of Ísafjörður in Iceland is already the capital of the entire Westfjords region. Together they have a total of almost 7500 inhabitants. The beautiful place is located in the middle of the fjord landscape, surrounded by picturesque mountains on a narrow sandbank. The main source of income today is tourism and fishing, which has been weakened somewhat.
If you travel to Ísafjörður, you should already check out some small towns and sights on the way. What is meant in particular is the thundering Dynjandi Waterfall, almost 100 meters high. It has a wide range and is considered one of the most beautiful waterfalls in Iceland. There are also other tours from Ísafjörður. The Hornstandir nature reserve can be visited on a multi-day tour. However, you have to take all your food and tent etc. with you. Alternatively, you can go to the well-known bird island of Vidur in 40 minutes, with the eider ducks, puffins and arctic terns.
But the town itself also has some sights, especially for the numerous cruise tourists who take over the town from May to September.
You can read more sights around Isafjördur in the article ÍSAFJÖRÐUR – THE PEARL OF ISLANDS.
Sights in Isafjordur
The Westfjords region is known to be extremely cool, not only in winter but also in summer. The average temperatures are therefore not over 10 degrees even on warm days. A sweater or windbreaker should therefore always be part of a visit to the city.
The small town can be explored on foot. Highlights and sights of the town are the many historic wooden houses, some of which were built in 1788. The actual city center – i.e. the city center – consists of five houses. These used to be trading posts for other countries. The city center is also called Neðstikaupstaður.
Another highlight of the city is the imposing and distinctive church in the village. A beautiful image consisting of seagulls was immortalized above the altar. On the way through the streets you will not only pass numerous wooden houses, but also some museums. Again and again one discovers one or the other café and restaurant, which mostly offers fresh fish. The local culinary highlight is definitely the bakery with the vintage car in front of it.
Strolling the streets will also come across Iceland's oldest botanical garden, which is little more than a small park. Shops sell some souvenirs, but the town is basically quiet.
Hiking around Ísafjörður
If you have already visited everything, you can also hike around Isafjördur. There are numerous routes, most of which lead up the surrounding mountains. The tours start in the center of town and are between 5 and 14 kilometers long. Of course, from the top you have a particularly beautiful view of the town and the fjord.