Explore Djúpivogur on your own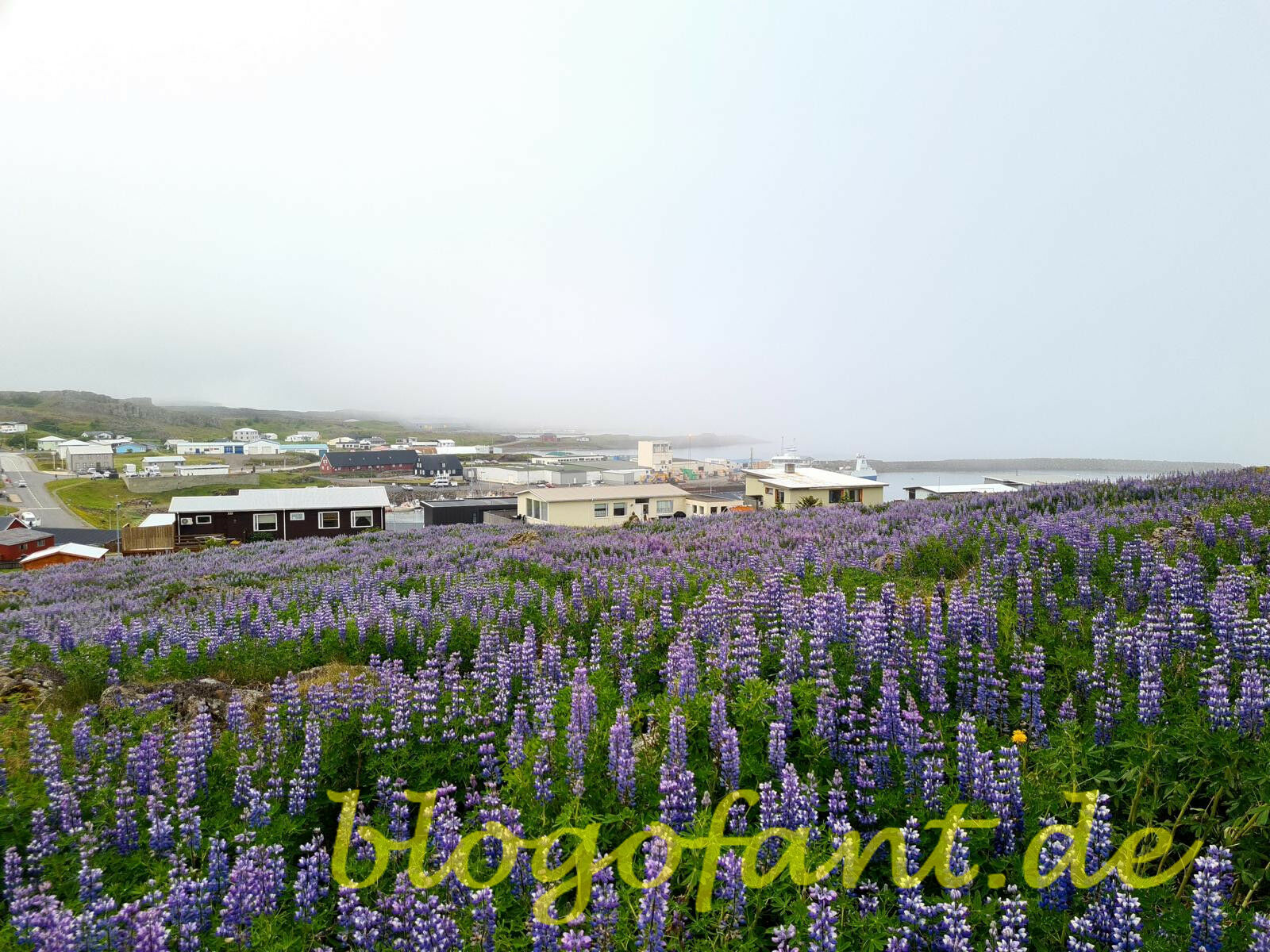 Djúpivogur is a quiet, dreamy fishing village on the east coast of Iceland, which is particularly popular with bird watchers. Like the Westfjords, the east coast near the glacier is one of the most sparsely populated regions in Iceland. Almost 400 inhabitants live in the tranquil village, which makes a living from fishing and some tourism. Highlights are the colorful wooden houses and the wealth of different birds, which can breed undisturbed.
You can find more hints, tips and exploration options in the article DJÚPIVOGUR – THE QUIET FISHING VILLAGE ON ICELAND'S EAST COAST.
Sights in Djupivogur
The place basically lives from fishing and is not designed for tourism. Only 10 to 20 ships tender at this port each year. The majority of tourists stop by the place on an island tour around Iceland. Nevertheless, the place should not be underestimated. The many small cafés and the local handicraft markets are popular. There are also museums and the small and idyllic harbor is a popular photo motif.
The area surrounding the town and Papey Island is a bird sanctuary, making it a popular spot for bird watchers. The landmark of the town is located inland, a pyramid-shaped mountain called Búlandstindur, which is almost 1100 meters high. If you are lucky enough to discover the mountain outside of the fog, you should take a picture of it.
The highlight of the place is the work of art Eggin i Gledivik. These are 34 huge granite eggs, which are supposed to represent the nesting migratory birds. The outdoor artwork is open to the public and free of charge and is in Djúpivogur Bay. Small casts of eggs are popular souvenirs.
If you want, you can also translate to the bird island of Papey Island every day. This island is home to thousands of different seabirds and the colorful puffins. The highlight on the small island is not only the untouched nature but also the smallest wooden church in Iceland. If you are lucky you can even see some seals on the island.
The oldest blockhouse, Langabud, is still in the village. It houses the local folklore museum. The wooden house is immediately recognizable by the beautiful red paintwork.
Hiking around Djúpivogur
The place with the 400 inhabitants is quickly explored and therefore there is often some time to hike around the place. The small hill Bóndavarða, on which there is a viewing pane, is popular. From the small hill you have a fantastically picturesque view over the town with its harbor as well as the surrounding mountains and the sea. A highlight that you should not miss.