Fallout 76 – build camp correctly – instructions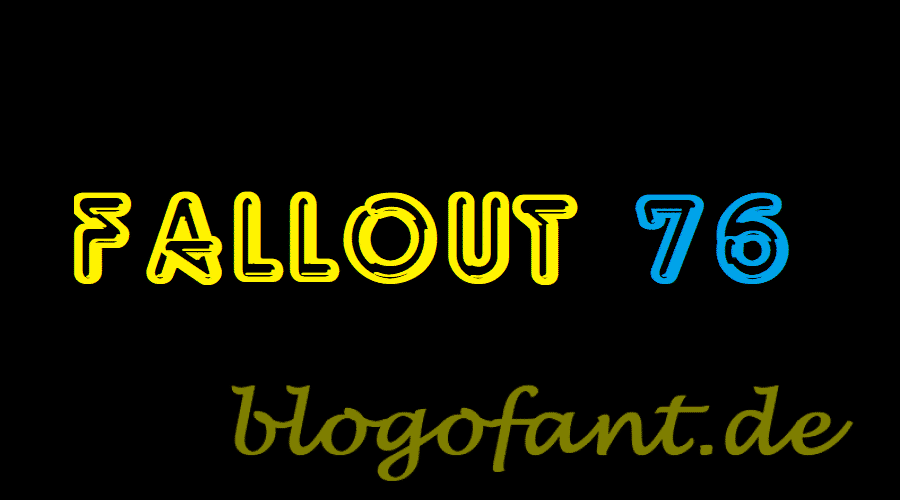 Just started playing Fallout and wondering how to build your camp properly? First I recommend the G uide to read for the best location. Here you can find out first important hints as to what your camp should look like later and, above all, where it should be placed. So if you have chosen an optimal location for your camp in Fallout 76, you can now start building your camp.
Radius
For the construction of the camp, a camp construction workbench is placed at the location. You can later use this to repair all items (only if you have all the scrap you need) and open the construction menu (alternatively use the "V" key). Note that you cannot build over the camp building workbench and that there is a radius from it. This means that you cannot build close to other camps as the radius must not overlap. If you still want to build next to each other, you have the option of placing the camp building workbench in such a way that the radii do not overlap, but the camps do so at the edge of the radius. This is also the key point: note that you cannot build anything directly in the middle, so be careful not to put the camp building workbench where you later want to build your camp.
Foundation
You should start with a foundation and a staircase (if you place the camp on a slope). Think now in which direction the entrance should be placed. Make sure that you always build upwards first before choosing other construction options (e.g. walls, ceilings, etc. As you already know from the location guide, the foundation or floor plan should be as small as possible.
Small foundation with a staircase
Stairs
Next, a flight of stairs to the first floor is recommended. Once this is placed, you can set up the walls on the ground floor and ceilings (you build floors on the first floor). Note that you don't necessarily need windows on the ground floor, but you do need a wall where you can put a door. Then you can go to the first floor.
Stairs to the first floor
Then walls with an entrance door
Sticks in Fallout 76
Decide how many sticks you want. Your camp has exactly 3 levels and a roof terrace, i.e. ground floor, first floor, second floor (with roof) and roof terrace (usable). Note that jumping from the rooftop is deadly. You should therefore secure the terrace with fences or low walls. The roof terrace is also suitable for building power generators, as they don't get in the way and you can use the space optimally.
Use height instead of width
Optimal structure of floors in Fallout 76
Now I would like to introduce you to an optimal structure so that you have a good concept. Of course you are free to choose any option.
ground floor
The ground floor should have the smallest possible footprint so that you can easily place your camp almost anywhere. For this reason you only need one flight of stairs to the upper floor. Decorate the other side of the stairs with a storage box for quick storage or with a decorative item. A lamp or ceiling light makes the ground floor perfect. You should also place a lamp in front of the entrance so that your camp is lit from the outside and you can see from afar and you can quickly find the entrance.
Narrow and small floor plan with small footprint
Windowless walls
Door (if no visitors: lock level 3)
First floor
The first floor is ideal for the useful functions in Fallout 76. This means that you can build all the workbenches in a circle here. Of course, you should also have a storage chest here so that you can quickly access your items. Don't forget that you should create small terraces on the first floor, on which you build the automatic firing devices. A few ceiling lights and decorative elements make the first floor perfect for the necessary works.
Workbenches
Storage box
Automatic firing devices
Second floor
The second floor should represent your personal realm. This means that you can live, set up and decorate here as you wish. A bedroom, a closet, pianos, decorations, pictures and Co. If you have space, you can also set up a small terrace on this floor. Don't forget about the lighting as it will make your home feel more lived in.
Living area
Beds
Decorative items
roof terrace
On the roof terrace you can also place your personal items and also have a great view of the world of Fallout 76. Don't forget that the roof terrace is great for building power generators.
garden
On the one hand, the garden is your entrance area for decorations such as fountains or statues. On the other hand, you also have the water connections in the garden, such as the drinking fountain or the water treatment systems. In addition, you have to build plants for food and drink on the ground – whether you create your own garden for this or across your camp is up to you. Don't forget that your vendor needs to be freely accessible, so it's best placed outside of your camp house.
Water Treatment
Traders
Food / Plants
Decoration Items
having fun
But the most important thing is that you enjoy building. You will always find out that your camp does not fit into the current terrain or that there may still be adjustments to be made here and there. The smaller and more minimalist your camp, the easier it is to make adjustments. The bigger, the heavier. So keep in mind that in Fallout you have multiple tasks: completing quests, stock management, managing your weapons and armor, and camp management. Of course you can minimize certain points and maximize others – this is what makes the success of the game so interesting. Depending on your mood.
More about Fallout 76
You can find more about Fallout 76 on the Overview page for Fallout 76. You can find more games on the Overview page for games.